Meet The Face Behind OSV Studios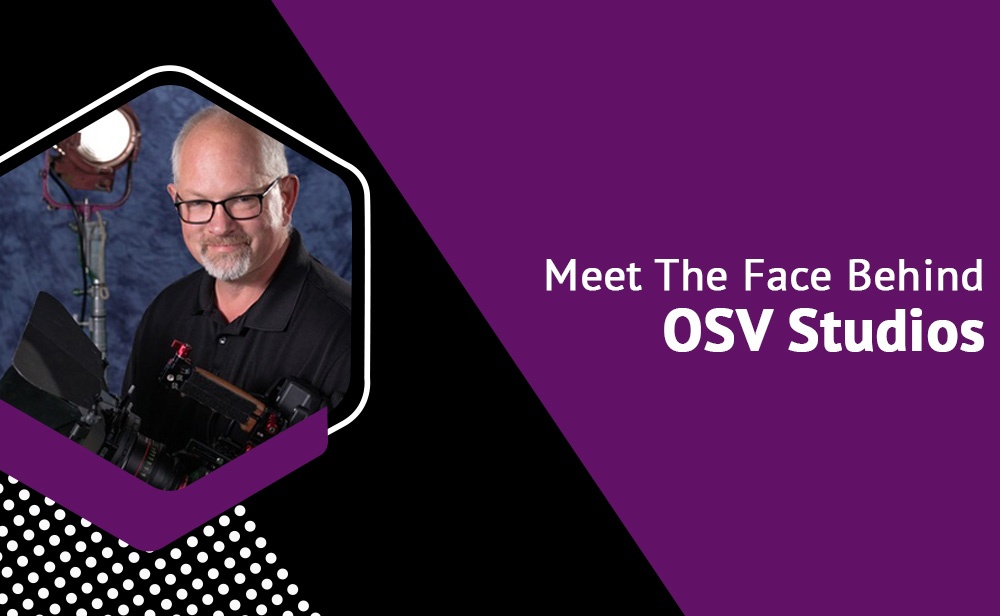 I'm Craig A. Smith, the proud owner of OSV Studios.
I look forward to sharing my story. I hope that you will enjoy getting to know me better.
My father had started a video rental business in 1982, and I was just finishing up high school at the time and heading off to college to get an engineering degree. While in college, I instantly fell in love with movies and television production. So, the following year, I decided to follow my heart and set up a production business while pursuing my degree simultaneously.
I started my production business in the back of my father's video rental store. Back then, we would transfer customers home movies, but by the late '80s, we had outgrown the back room and had to expand. We continued to expand until we built our 12,000 sq. ft. production facility in 1995. Now, we no longer offer movie rentals; we produce them. I also ended up with a double major in Finance and Marketing and a minor in Engineering.
Technology has changed the way we operate and positively influenced our business over the years. When the business started in 1983, our workflow was very equipment heavy, slow, and linear. Today, due to technological improvements, our process is quicker and much more fluid. What used to take us hours now takes us minutes. Also, I believe creativity has become limitless in today's competitive environment.
What sets our video production facility apart from others is our unmatched customer service. We listen to our customers' needs, understand their goals, and work hard to be a part of their vision and team. More importantly, we treat customers as we would like to be treated.
As Cleveland's premiere video production facility, our business philosophy is simple – "Your Success is our Success." If our customers are satisfied with the end result and if it fulfills their specific purpose, we consider it a successful project.
As the company President and Director of Photography, I run my business the same way I run my life, and that is with extremely high morals, ethics, and common sense. These values were taught to me by my father and grandfather, who were both entrepreneurs since the 1930s. They also taught me to live by the Golden Rule, which I continue to follow in my personal and professional life.
As a professional, one of the best parts of my job is that I get to work with creative people in the film and video production field. Also, it is incredibly fulfilling to own this business as it gives me the ability to see what clients want and make it happen for them.
In over three decades, we have impressed countless clients and won several awards. Our proudest accomplishment was winning the Weatherhead 100 award for being one of the fastest-growing companies in North East Ohio.
When I'm not producing video content for my clients, I love to camp, hike, water ski, golf, and volunteer with local schools, Boy Scout troops, and business organizations.
I'm also hopeful that one day there will be a cure for Alzheimer's, as I lost my mother in January 2020 after a fifteen-year battle with this disease.
I have enjoyed sharing my story about the things which matter to me and how they influence the way we do business.
If you or someone you know is looking for video production services, video equipment rental, and studio space rental in Cleveland, Ohio, I invite you to get in touch. Please visit my website at www.osvstudios.com.
Sincerely,
Craig
---
---