Top Five Things To Look For When Choosing A Video Production Company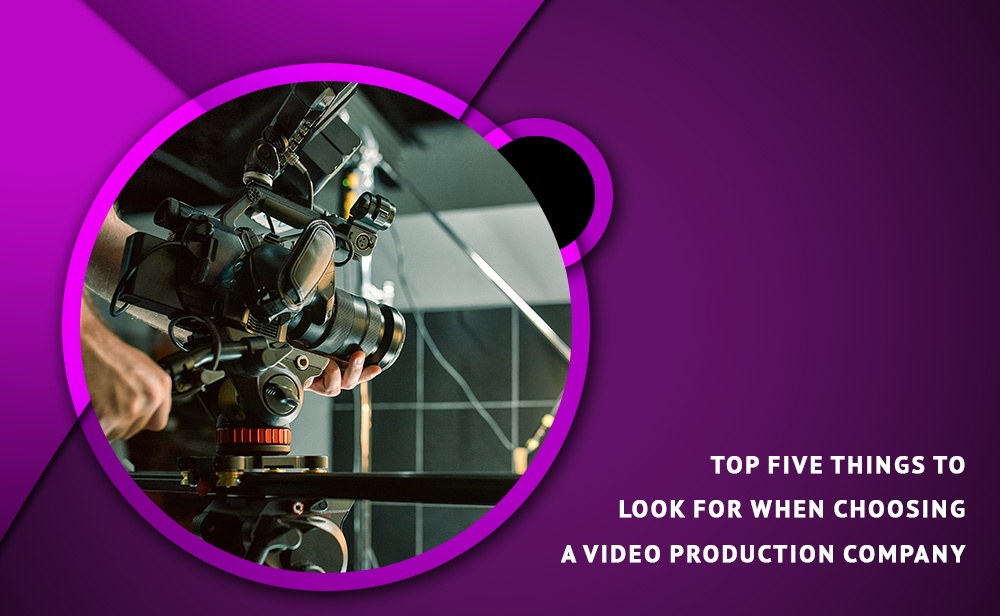 Through the pandemic, getting any film projects and video shoots was challenging because of the rules, wherein people were not allowed to interact with one another. However, we managed to work on much of the editing and production parts of the already running projects. We had a lot of footage and deadlines, and we were working on making those changes to meet those targets for our clients. While, for the most part, filming and shooting might be an in-person activity, we could handle the editing remotely, and that is what we were working on getting done.
There were various other challenges when it came to specific processes. One of these was coordinating with people because they were not in the same location. We were fortunate to be amid a pandemic in the 21st century while connected with phones, the ability to video call which made the process simple and coordination easy, as compared to several decades back. Additionally, most of the files that we work with were quite large, and it was another challenge to send them from one person to another over the internet.
Additionally, we learned that there were a lot of challenges getting through some of the processes. People were unsure of what they want or where to begin looking when they were looking for a video production company. Most people settle for a team that does a good job on the video, but there are various aspects they have to consider when getting through the process. The best products have multiple requirements, involving the team being open to communicating with the people working on the project.
1. Strong communication
If the company is not sure of what you want, they may give you a product that is not what you asked for. Having good communication with the video production company will ensure that they are doing the best job for you. After the first meeting, if you sense that they are not getting your creative vision, move on to the next company and find one that works for you. Most clients do not realize that the entire process works both ways, and they should be open to talking and communicating with their clients.
2. Great portfolio
When looking to hire a potential video production company, look on their website to see if they have an impressive body of work they can show. By looking at what the company has done for other clients, you can get a feel for the styles of videos they make. You can also see if what they do matches the kind of style you had in mind for your project. Each production company's style is different from the last one. So finding what kind of videos you like from each company will benefit you in the long run. Additionally, you could work with various companies for various projects because their styles might match the individual projects you are working on.
3. Result-driven
A company should be putting in extra to make sure you get the results you want. They should go above and beyond with what they give you. Most companies work on what you asked for, and stop when they think they found what is best for you. However, they should consider spending some more time on the project if they think that it would work better or could be something that would benefit them.
4. Full line of service
When hiring a video production company ask what they have to offer to you. Each company is different in the kinds of services they offer. Some companies work on a significant part of the process and outsource the rest to another one, while others might handle everything. You want to consider if that makes sense from a cost point of view if they include the cost of the other company and if you would have any issues with the style with various teams working on it.
5. Professional equipment
Make sure they have their gear. Some Video production companies who don't have their gear can not be as trusted because they may not have something important on the day of your shoot. If they have their equipment you can be sure that they are reliable and know what they are doing. Others rent their equipment, but that is not reliable because you might not receive something you are looking for on one specific day.
If you are looking for a company to assist with video production services, video equipment rental, and studio space rental, connect with us at OSV Studios. We are a premier Cleveland video production facility and have been in this business for more than three and a half decades. We built a genuine client base through versatile production capabilities covering all our bases. We have a wide range of services, and you can check them out by clicking here. You are looking to connect with us, feel free to click here.
---
---